Cosmetic and Plastic Surgeon
Mon-Fri
10:00 am to 8:00 pm
Saturday
12:00 am to 8:00 pm
Opening Hours
About Dr. Rohit Krishna
Cosmetic & Plastic Surgeon in Delhi
Dr. Rohit Krishna is a Consultant Cosmetic and Plastic Surgeon practicing in Delhi for the past 20 years and currently working with the Max group, a renowned, state-of-the-art chain of hospitals. Dr. Krishna is a specialist in all aspects of Aesthetic and Reconstructive Surgery with a special emphasis on facial plastic surgery, breast surgery, liposuction and body contouring surgery.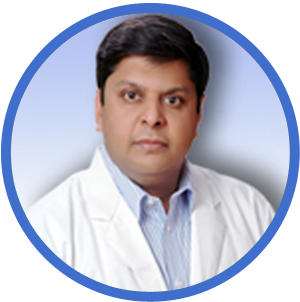 Services offered by Dr. Rohit Krishna
Brachioplasty is the medical term for an upper arm lift procedure. A Brachioplasty can enhance the appearnace…Read more >>
To enhance the size of the breasts using either silicone gel or saline implants. Women who feel that their breasts…Read more >>
To improve the deep fold from the nose to the corner mouth, the jowls, jaw line and cheekbones. It can also help…Read more >>
Hair loss and hair fall are two separate things. Hair fall is a natural daily occurrence. Hair loss is primarily caused…Read more >>
Liposuction is a surgical procedure under cosmetic surgery for the people weighing relatively normal but with…Read more >>
Women or men with an abdomen out of proportion with the rest of their body due to either an excess of skin and…Read more >>
Case Study
Cosmetic & Plastic Surgery Case Studies
Blogs
Cosmetic & Plastic Surgery Blogs
Treatment Received: Fat Transfer
I had surgery for fat grafting on my cheek, the procedure was fine and the results after one week are simply fantastic. I am looking forward to my new look. I would like to thank Dr. Rohit Krishna for making it possible at such short notice. Post-op care by Dr. Rohit helped me a lot in getting back to my normal lifestyle at the earliest.
I was operated in SCI Hospital and the services provided were great. Very hygienic, aseptic, neat and clean. Post-op care and assistance was very helpful.
Treated By: Dr. Rohit Krishna
Treatment Received: Rhinoplasty
I recently had Rhinoplasty at SCI International hospital in Delhi. I can't describe how happy I am right now. My dream finally has come true. Dr. Rohit Krishna did a very good job. I look like a new person, more confident and in love with my new nose. Thank you so much. You are a genius.
Fantastic experience. Amazing staff and care.
Treated By: Dr. Rohit Krishna
Treatment Received: Plastic Surgeon Consultation
What great results! Dr Rohit was very attentive to all questions and great with follow-ups. He did his magic, and I love it.
The clinic is actually located in a hospital which is great in case you need anything else done. All the resources are right there. A really good experience.
Treated By: Dr. Rohit Krishna
I am from Chicago and couldn't be thankful enough or asked for better after I had a chance to meet with Doctor Rohit Krishna. Had a liposuction and fat grafting.
Results were astonishing. He is so darn confident and possess extensive expertise in the field that just over the phone consultation got all my reluctantness and skepticism subsided.
It's not just his attitude but his aptitude as well that defines Dr. Rohit Krishnas, aptitude.